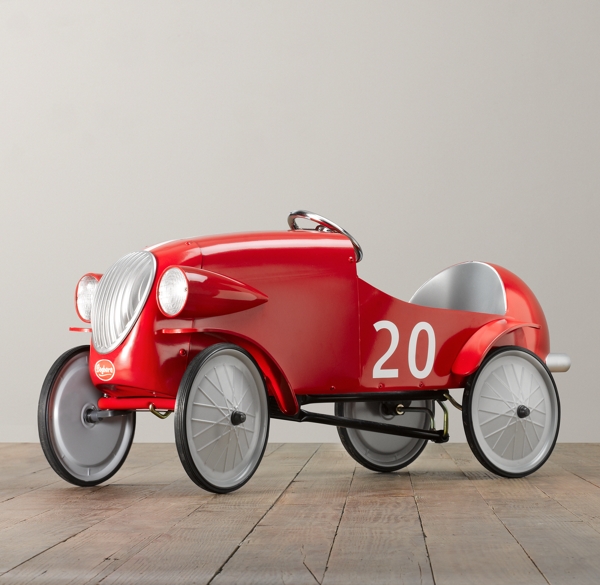 Classic, vintage looking toys with style. Anything that you might need in your child's room, you can find at RH,  from nursery furniture through toys to kids' room decoration.
Today I got lost in the toy department. When I was little, I always wanted to have pedal car …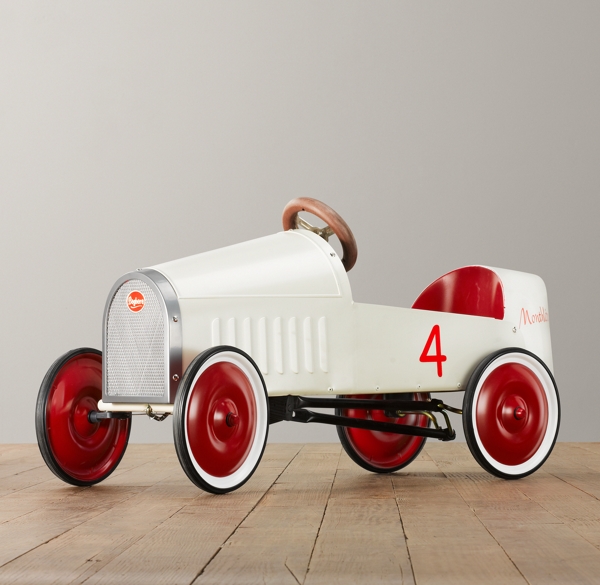 … but I am sure I would have been happy with a plane too.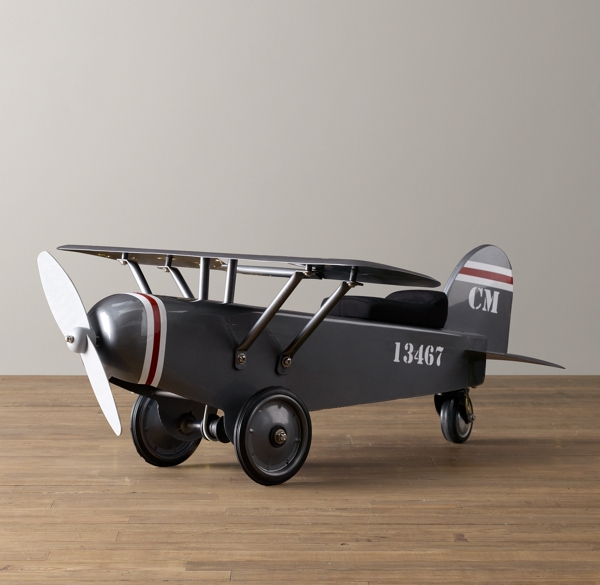 I love these wooly plush rocking animals which are a stylish mixture of the old and the new …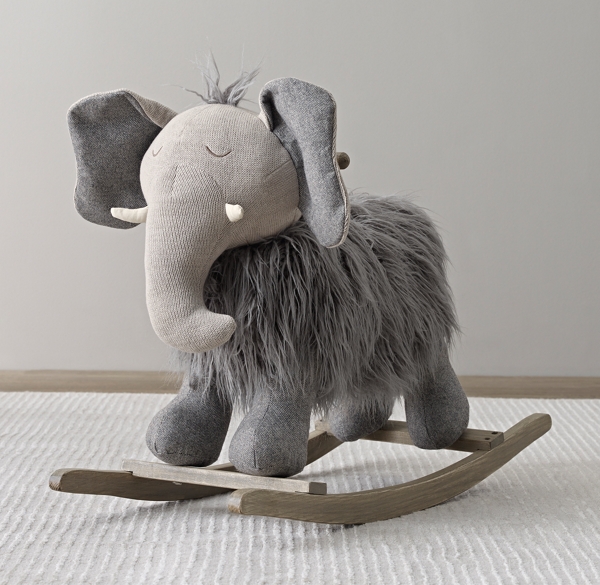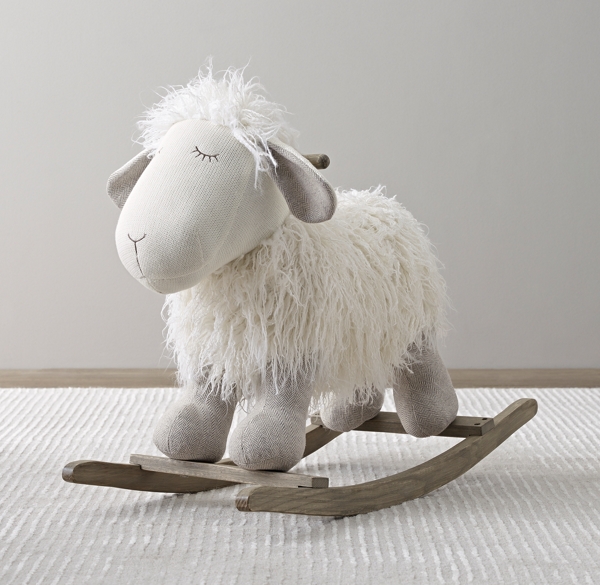 … and I just adore this classic wooden rocking horse.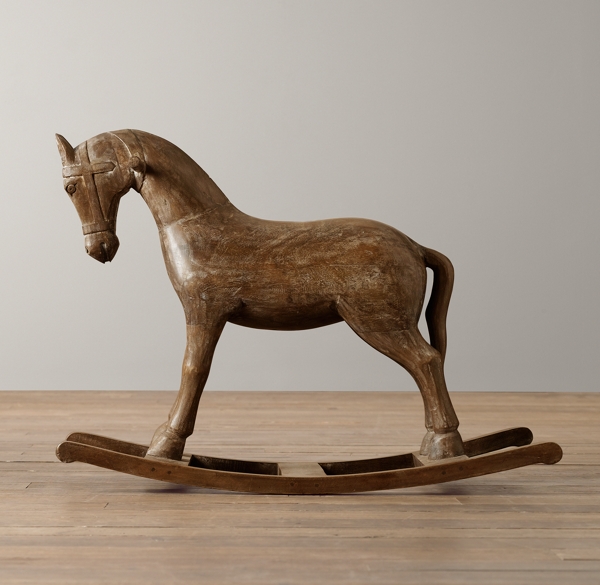 I will be back soon at RH to survey their nursery toys.